OUR MISSION IS TO PROVIDE QUALITY SERVICE AT A FAIR PRICE
By choosing to partner with Aussie Web & IT Solutions, you can be guaranteed to have a full-functioning website that will effectively reach your targeted audience and help increase your company's online profile.
Availing any Aussie Web & IT Solutions service, can ensure your company gets an edge in the increasingly competitive online market. We make sure that your website is professionally built and works across multiple screen sizes and device types.
We Thrive On Challenging Projects. They Produce Bigger Rewards In The End.
The Right Tools. The Right Solution.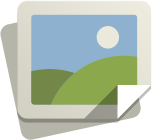 Beautiful Imagery
Images tell a story, share a feeling and reveal information to your viewer.
Images Tell A Story
Rest assure we will incorporate beautiful imagery into your project so it stands out to the world.

Intuitive Options
Our intuitive options allow you to quickly and easily customize your web site.
Interfaces Matter
Options are useless without a clear understanding of what they do. We include intuitive, easy to use options.

Responsive Design
No matter what screen size or device, rest assure your content will look amazing.
Looks Amazing
Your content matters most, and needs to be accessible anywhere, anytime. This happens with our framework.