Website Design Process
A Web development process is a documented outline of the steps needed to be taken from start to finish in order to complete a typical Web design project. It divides and categorizes the work and then breaks these high-level sections into tasks and resources that can be used as a road map for each project.
PLANNING
The planning stage is arguably the most important, because what's decided and mapped here sets the stage for the entire project. This is also the stage that requires client interaction and the accompanying attention to detail.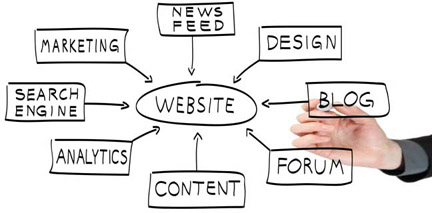 DESIGN
The design stage typically involves moving the information outlined in the planning stage further into reality. The main deliverables are a documented site structure and, more importantly, a visual representation. Upon completion of the design phase, the website should more or less have taken shape, but for the absence of the content and special features.
This is where the visual layout of the website begins to take shape. Using information gathered from the client in the planning phase, begin designing the layout using a wireframe. Pencil and paper are surprisingly helpful during this phase, although many tools are online to aid as well.
Designing mock-ups allows for relatively easy modification, it keeps the design elements organized in layers.
A cycle of reviewing, tweaking and approving the mock-ups often takes place until (ideally) both client and contractor are satisfied with the design. This is the easiest time to make changes, not after the design has been coded.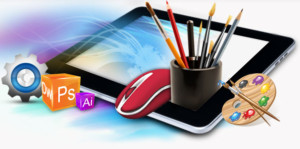 DEVELOPMENT
Development involves the bulk of the programming work, as well as loading content.